Weekly Musings 25/02/19
I decided to start a weekly post about what I've been up to; exhibitions and events I've been to. Partly, or mostly, as a test of commitment to myself, a pledge to become more consistent in my writing, which feels particularly fitting on the eve of my 25th birthday- when better to become more serious and a better version of oneself, than when turning a monumental quarter of a century!? But also despite my irregularity of posting, I've noticed that I do actually have a reasonably steady readership, so perhaps my ideas on art and culture are of interest to some of you out there. The Internet can be a scary vortex/void, which sometimes feels like an echo chamber; never quite reaching anyone- so it's comforting to know my words have value to some.
On Tuesday, I was invited to a breakfast preview at Hauser & Wirth for two of their new exhibitions. Croissants and art is an ideal situation in my mind, and I've been blessed enough to indulge in this multi-sensorial manner twice this week. The first show 'The Power of the Line' is a retrospective of some of Geta Brătescu's works from the past 12 years. Brătescu was a pioneer of modernism; her work is immediate, and possesses a simple grace redolent of Miro. Geta was involved in the conception of the exhibition but sadly passed away at the end of last year, so the exhibit acts as a monument to her prowess and legacy. The selected body of works in the exhibition render the different means in which Brătescu engaged with the primordial unit of the line- in curved, hard-edged, contained or spread compositions. The show is an expansive and interesting exploration of the simple artistic act of making a mark; of bringing hand to paper. For the artist, her engagement with line was an expression of emotion and intent and you gain a sense of this at the show, "To trace a line, a simple line, with the feeling and awareness that you are producing expression; that line is necessary to you beyond reasonable. To me, drawing is not simply a profession; it is the release of an intrinsic, structural energy, a joy."
"The spider's thread borne away in the wind is a flying line."
The second exhibit recently opened at Hauser & Wirth is a site-specific work by Stefan Brüggemann entitled 'HYPER-PALIMPEST'. The piece was made entirely in situ and functions as an immersive installation, and to some extent as an architectural gesture in and of itself. The work incorporates all of the text used throughout his career, through a means of layering and erasing with the colour black, this process encourages questions of how we accumulate information via the external world. In this sense, the way in which we experience the space can fluctuate from an emotional response to a purely cerebral one. The absence/presence of text becomes a generator of doubt and encourages questions as to what one is actually looking at. For 15 minutes every hour a recording of icon, Iggy Pop repeating the artist's entire catalogue of text statements that span back to the late 1990s, the singer was chosen for his quality of voice and what he represents as a cultural figure. Hauser & Wirth have organised three meditation and yoga sessions within the installation space, which I think is a really beautiful and interesting idea that encourages a new mode of interaction and understanding of the artwork. Maybe see you there?
Both exhibitions run until the 27th April (23 Savile Row, London, W1S 2ET)
That evening I was lucky enough to be invited to the press preview of Gingerline's 'The Grand Expedition' which is an immersive dining experience. I can't really go into too many details, as part of the beauty of the evening is the element of surprise and ensuing awe. The journey starts at a secret location somewhere on the Victoria line, which is revealed to guests' hours before it starts. Part dance spectacle, part multimedia simulation, part supper club it's been described as a "floating, feeding, falling dream" which features five interactive courses paired with eccentric performance and storytelling. All I'll say is that it was such a delightful and beautiful evening; my inner child was bursting with joy as you are transported across the globe amidst a fairytale offering of artistry and food. I urge you to go, and be prepared to dance and smile till your cheeks hurt! Photos aren't allowed, so the evening encourages much needed respite from the millennial desire to share experiences rather than fully surrendering to the present moment.
On Friday I begrudgingly went to the new 'Renaissance Nude' exhibition at the Royal Academy- I say begrudgingly because there's something about all the enforced Renaissance Art History studies at university that makes me rather arrogantly believe that there was nothing new to learn from or be inspired by (the Renaissance period is the token Art Historical movement). But this is why I love going to galleries, and having my narrow-minded views challenged… the exhibition which is a collaborative effort with the Getty museum in LA somehow makes the period feel exciting, fresh and dynamic. My studies with Susie Nash at the Courtauld taught me that Renaissance work is so much bigger than the titan names we're used to hearing about, and that the movement- which actually started in Paris- encompassed so many varieties of traditional crafts, such as intricate metalwork and delicate manuscript illustration. The new RA exhibition gives a good taste of all of this whilst also presenting iconic works from Titian, Da Vinci and Durer, many of which haven't ever been shown in London.
The Renaissance Nude exhibition runs until the 2nd June at the Royal Academy, London.
This weekend I turned 25 and celebrated it in the company of my nearest and dearest, eating lots and drinking too much. It was blissful and I'm looking forward to the coming year, feeling happier, lighter and more peaceful than I ever have, with lots of lovely travel plans in near sight. If you'd like to come along for the ride and receive this weekly post in your inbox, please do sign up for the newsletter below.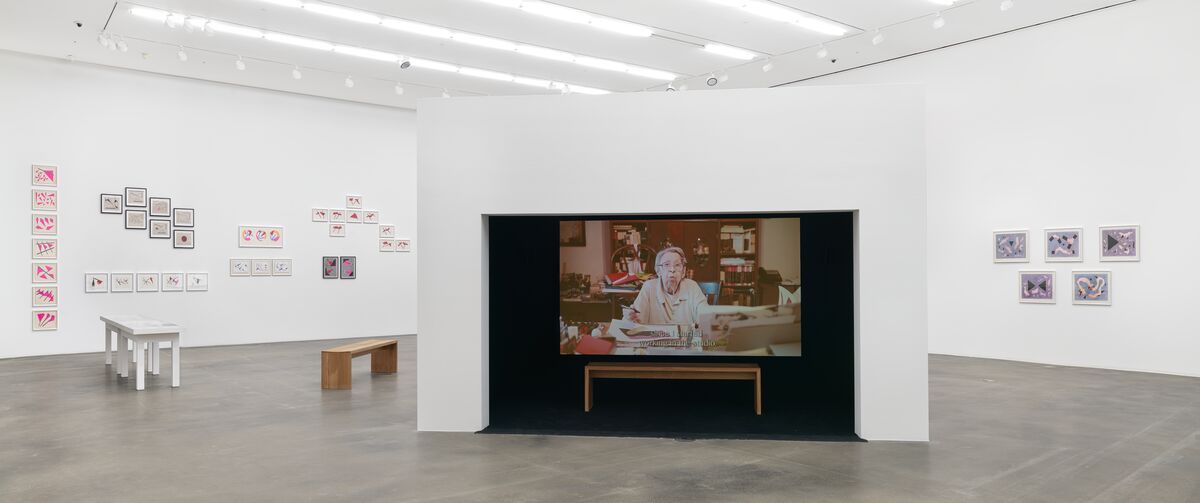 Weekly Musings 04/03/19
I started off the week with a lovely visit to my friends at DATEAGLE who have curated a new exhibiton at Subsidiary Projects- unfortunately the show was only on for a week but I think it's worth mentioning as their curatorial style is always really thought-provoking. The show was called 'Darlings of the Underground' and engaged with the idea that cosmopolitan living engenders a sense of separation from our unavoidable cohabitation with a variety of living and non-living organisms, such as; caged pets, wild animals, plants and humble weeds. As well as our interaction and dependence on various types of bacteria and parasites, which we certainly attempt to distance ourselves from through modern obsessions with disinfecting and sanitization. Subsidiary Project is a domestic space, a room in a home, so it was an interesting setting to interrogate our interdependent relationships with the external environment.
"A fox leaves its rank scent in an alleyway. A pigeon pecks at rubbish in a busy square. Snails creep in through cracked windows, depositing glistening trails. A rat lies in a bush near a children's playground. Moths flit from a wardrobe. Squirrels scurry around in parks. Bees drift in through the office window. Tree roots buckle a pavement."
My favourite works from the exhibition were a piece called Potato Unit (II) where artist Ramona Zoladek transformed a sofa space into a living, growing potato plant. Highlighting just how easy potatoes are to grow and in turn how detached we've become from the growing process of the food we eat. Another highlight for me was a piece entitled Mother, Mother by Ines Neto dos Santos which incorporated hand-blown glass and Kombucha a huge (expensive) trend in health and wellbeing at the moment. Kombucha is essentially made through utilizing a type of bacteria called a scoby which is the 'mother' that collects bacteria within a given atmosphere. This seems to me to be such a novel idea, as again it shows our detachment from the products we consume but also acts as an archive of the environment. As with all of DATEAGLE shows, Darlings of the Underground was truly multidisciplinary and showcased the talent of a wide variety of artists at different stages of their career. I went away thinking differently about my own relationship to the spaces I inhabit.
Befittingly, on International Women's Day, I went to see the Dorothea Tanning exhibition at the Tate Modern. Embarrassingly I didn't know much of Tannings work, having purposefully swerved as much surrealist stuff as possible during my studies. Surrealism seemed to me to be too challenging due to its lack of grounding in the tangible, perceptible world that we inhabit; it was easy to write off my lack of understanding as believing that such work appeared as childlike and naïve, speaking of dreams and fantasy worlds that didn't relate to my own narrow visions and experience.
Weirdly, the day before visiting the Tanning exhibition I started reading Jung's autobiography. For those who don't know about Jung's contribution to western psychology: he formed an opposing school to Freud's widely followed conception- arguing that empirical evidence wasn't the only way to arrive at scientific and psychological truths and believing the soul played a large role in the formation of psyche too. In this sense Jung placed a large emphasis on the unconscious, dreams, myth- and to some degree- 'spirit' too, which earned him the title of a mystic, and even alchemist by some. For me, Jungian analysis is intuitive and delves deeper than what appears to be seen objectively on the surface.
Anyway, what this has to do with Tanning is that feeling more informed on this school of psychoanalysis suddenly made her surrealist work feel so much more accessible and relatable. With Jungian work, grappling with the symbolism in one's dreams and acknowledging their underlying meaning is of prime importance, so to see someone expressing such truths in a perfectly executed, visual format is a powerful method of achieving this objective. And whilst we might not be able to relate to the particularities that are visually conveyed, they transmit a sense of uncanny reminiscence, which connects to our own warped world of dreams and nightmares.
"The dream is the small hidden door in the deepest and most intimate sanctum of the soul, which opens to that primeval cosmic night that was soul long before there was conscious ego and will be soul far beyond what a conscious ego could ever reach."- Carl Jung
The breadth, scope and drive of the exhibition is incredible; the way in which Tanning's work develops and evolves is phenomenal. Especially when you think of to what extent female artists were overlooked and undervalued at the time. The fact that she was wife to Max Ernst, seems irrelevant really; her work speaks for itself and must have been a shining beacon of inspiration for the surrounding surrealist circle.
A lot of the work is inspired by Tanning's love of Gothic literature, which she admired for showing "what was actually happening under the tedium of daily life." Her work is replete with symbolism and repeated motifs. I was particularly taken by the recurrent motif of doors "Also, behind the invisible door (doors), another door." Tanning often shows doors let ajar or leading to other doors; the idea that there is always further delving to be done- performing as a portal to the unconscious.
The exhibition is on at the Tate Modern till the 9th June.
I got a Nikon FE2 for my birthday and spent Sunday playing around with it with my friend Susannah Baker-Smith who is an unbelievably talented photographer. Since moving into my flat four years ago, I've amassed a huge collection of dried or dead flowers (depending on your point of view). These have been a point of contention between me and my boyfriend, who feels they'd created an aura of death, whilst I believed there's beauty to be found in things that have faded and are past their best- although I can't avoid the truth that I'm essentially a hoarder at heart- especially when it comes to items with sentimental value (I have birthday cards, concert tickets, exhibition posters stored from a decade ago). So in the interest of letting go and accommodating someone who's special to me into my space and life, I vowed to get rid of some of them. It seemed like the perfect opportunity to try out the new camera and memorialise their faded grandeur and perceived worth. I'm happy with how they've turned out and the feelings and sentiments inscribed within the flowers now live on eternally…
Happy Monday xoxo
Vanitas by me
Ramona Zoladek, Potato Unit (II), Darlings of the Underground © DATEAGLE ART 2019
Ines Neto dos Santos, Mother, Darlings of the Underground © DATEAGLE ART 2019
Dorothea Tanning, Eine Kleine Nachtmusik, 1943
Dorothea Tanning, Nue couchée, 1969-70
Dorothea Tanning, Maternity, 1946-7
Vanitas II
Vanitas III
Weekly Musings 18/03/19
I'm sorry to those who missed last weeks post; in all honesty I was bathing in some much needed spaciousness and peace. I went to Dublin for the first time on a job and then spent the weekend at a friends cabin in Connamara; peacefully roaming the rugged Irish countryside; making friends with the local sheep and the cozy log fire that my boyfriend devotedly tended to with the loving attention one would give to a newborn baby. What is it about a man's fascination with fire?? There's nothing like an open vista with an achingly beautiful and barren landscape to make you reassess your priorities in life- the slower pace of country living coupled with the fresh air and general beauty of it all made me realise that perhaps the London notion of 'success' isn't something I should desire and strive for so deeply.
After spending a couple of nights in my own bed and doing some work, I was off again- this time to Paris which occupies a special, sacred portion within my heart. Paris for me is a Romantic ideal, probably existing in a bygone era where every street corner is home to a talented artist, poet, philosopher, musician or photographer. For me, the architecture has preserved the city in a heady, mythical time capsule- Parisians tend to tell me this dreamy impression would swiftly expire if I were to live there, so perhaps that's one of the few blessings of Brexit?! I may never have the opportunity to know.
Arriving the day after the Spring Equinox and Supermoon (which wiped me out), I found Spring to have certainly sprung on the continent and spent a dreamy morning wandering the streets and finding respite in a park to sit and read my book in the sun. One of my oldest and best friends lives in Paris so catching up with him was a treat. Another of my oldest and best friends joined me and we took up residence in a beautiful studio apartment in the centre of the Marais. Another one of my favourite things about the city is the ability it affords one to traverse solely by foot; you can't quite do that to the same degree in London. Racking up those steps seems to counteract the endless amounts of steak, chips and pastries I find myself gorging on. There was also a lot of wine, but that story doesn't end so pretty.
A friend of mine suggested I make a trip to the Jeu de Paume to see an exhibition of Luigi Ghirri's photography, and I'm ashamed to say I hadn't heard of him before, but came away enamoured by his eye; the way in which he frames an image and the meticulous simplicity, which is rendered. He started off his career as a complete novice- without pretensions of what his art must say- and in turn, his fastidious and almost anthropological engagement with his surroundings and environment spoke for itself. I'd imagine his photographs show up on Wes Anderson's moodboards constantly… It's one of the best shows I've seen in a while, it really quietened the noise and gave my mind the space to dream which is really the hallmark of a great exhibition for me. If you're in Paris anytime soon I'd really urge you to make a visit there.
The Luigi Ghirri exhibition continues until the 2nd of June.
I'd heard about a Ren Hang exhibition that was on at the Maison Européenne de la Photographie, I'd noticed his work on instagram and obviously his recent tragic death garnered him a huge amount of attention recently in fashion circles. Hype follows him. I expected to love the show, but honestly didn't, it's always surprising when that happens. Some of his images are so iconic due to their unapologetic erotic charge and I like the way in which he captured nature and bodily forms, but as a collection they just didn't really do it for me. There were some really beautiful pieces but grouped together it all felt a bit sensationalised, as if he was actively playing up to the idea of sex being a key selling point. And whilst I think it's really reductive to conflate his work with Araki (he's often referenced as the 'Chinese Araki') for me, Araki's work is grounded in a grander and greater tradition of erotic practices that is ultimately more respectful to the female models who appear as active participants, rather than mere props. Hang died super young though, so his work hadn't even had the chance to fully develop and prosper, but I'm wary of anyone who cites Terry Richardson as one of their key inspirations…
At the same museum was a show of Coco Capitan's work, who I'd never really given much attention to other than being aware of the fact that Gucci had collaborated with her many times before. This was another case of my stubborn expectations being challenged; because honestly I thought the show would lack depth, when in reality I found it to be really moving as it speaks directly and urgently to the contemporary, technology/media driven condition. Aged just 27, Coco Capitan's style, work and use of medium is incredibly diverse. Her photographic work is polished and clean, and I especially enjoyed a black and white series, which documented a journey she took to Middle America subtly exploring the theme of death. She's known for her word pieces and the exhibition explains how she's been a prolific note maker since she was a child- lots of her notebooks are on display and she has an uncanny, poetic ability with words- having the ability to encapsulate thoughts that we've all probably felt at some point or another.
So that was an interesting complex: disliking a show I thought I'd love and loving a show I thought I'd dislike. A reminder that art challenges you- forces you- to drop all expectations at the door. It's a testament to the power of Instagram that a traditional institution some as MEP has capitulated to the titanic power of social media, showing two retrospectives of artists who mainly made their name via the internet.
Both shows continue until the 25th of May.
In the prosaic words of Diana Vreeland "the eye must travel," but for now I'm really enjoying sleeping in my own bed again with my suitcase finally unpacked and tucked away, and falling back in love with London all over again.
Weekly Musings 25/03/19
Last week I slowly reacclimatised to London living, the faster pace and feeling of forward propulsion always encourages (or forces) me to take more moments of stillness, catch my breath and rejig my inner equilibrium. This has been a process of learning; as I'm finding if I don't take the time for me, stress and anxiety can gradually sneak in. The saying 'slowly, gently' comes to mind, easing myself back to my normal lifestyle, by not filling my diary too fully with commitments I won't want to keep, and taking lots of opportunities to stretch, move and just be with yoga. My yoga school, Sangye, has a visiting teacher from their New York jivamukti school and I've become a bit obsessed with his teaching style which is nicely laid back and playful- as opposed to being too formal and rigorous- allowing a sense of freedom and fun to emerge. He's leaving this week so I'm trying to get my fill in as much as possible until then. It's very anti-yogic philosophy to become attached to things, so my increasing dependence on him and his classes is slightly worrying!
I was lucky enough to visit the studio of one of my favourite young London creative's, Luke Edward Hall, who is a polymath in all senses of the world. Artist, interior designer, furniture designer and writer; Luke thrives at everything he sets his erudite hands to. At just 28, he has collaborated with an incredibly impressive list of design houses and institutions; Burberry, The Royal Academy, Christie's, The Rug Company- to name but a few. It could be argued that Luke's penchant for colour and eclecticism has very much contributed to the shift from minimalist interiors that had come to dominate the visual field for the past couple of decades. His work is informed by a love of history, an appreciation of beauty and a sense of playfulness, which results in an accessible decadence. Luke's studio space was suitably beautiful and bright, filled with a diverse array of colourful objects collected on his travels. I loved hearing about Luke's love and patronage of traditional craftsmanship as well as some of his exciting, upcoming projects, including a collaboration with Habitat and his first coffee table book, which is being released this autumn. It was insanely impressive to learn that he does it all himself, including admin and all that boring stuff, no interns in sight!
Despite having lots of modelling work going on, I forced myself out to see some art. It's a bit like doing exercise sometimes; the mind quickly forgets how good it makes you feel. I decided to see the Martin Parr exhibition at the National Portrait Gallery as I'd heard lots of good things. Parr's photographic style can be described as social documentary, but as the exhibition shows his output is far more diverse, as he dabbles in fashion photography as well as more posed portraiture. Historically social documentary photography has been associated with movements for political and socioeconomic change, and in a similar vein, this show tackles ideas around 'Britishness,' Brexit, belonging and self, globalism and consumption and in turn raises complex questions around both national and self-identity. In this sense, the exhibition couldn't come at a better time- as we slowly descend further and further into the Brexit blackhole, Parr forces the viewer to examine what being 'British' today actually means.
A highlight for me was the 'British Abroad' section, which was really uncomfortable and challenging to look at; examining vestiges of British expatriate communities and customs, showing post-colonial societies in which white privilege overtly persists, despite political and economic reforms. In doing so, he reveals how communities are out of step with contemporary British life, clinging to habits and fashions long since outgrown here. These communities maintain a fantasy version of 'Britain' that probably never even existed, which for me seems to be at the crux of the Leave campaign; playing into the myth of a bygone and better era.
Parr argues that in Britain we "seem to be more obsessed with class that any other country," but maintains that he uses photography as a democratic force, because as a photographer you're both inside and outside. In this sense when he's commissioned to do celebrity portraiture he sticks to his distinct visual language, posing sitters in surreal and sometimes incongruous settings; always with a sense of mischief and humour- highlighting their humanity. Look out for Vivienne Westwood captured in a dingy public restroom.
He shows that our identities are revealed in part by who we associate with and how we choose to spend our leisure time- beach scenes, dancing and sports. Parr was asked to create a series of idents for the BBC showing people united by shared interests and passions, reflecting the diversity of communities living in the UK. Hobbies such as llama trekking, bog snorkelling, bhangra dancing and allotment tenders. It was amazing to see how varied and diverse people's hobbies are, and how people can come together through shared interests. In our current moment of political and ideological separatism it was a positive reminder of humanities likemindedness and potential for cohesion.
I'd really urge everyone to make a trip to the NPG to see the show. Especially if like me, you've been feeling conflicted and disenchanted by your own feelings towards England.
Only Human: Martin Parr continues until the 27th May at the National Portrait Gallery.
Weekly Musings 08/04/19
Sorry for the tardiness; I brought the almightiest cold upon myself from a night of heavy drinking and chain smoking that sent me deep into the pits of despair and left me with thick brain fog. Coupled with a very long intrusion by my builders, who appeared to never actually want to complete the job or leave my flat… it was a dark time, filled with dust and inchoate chaos. I didn't know how I'd find my way out of the blues tbh, but on Wednesday a longstanding date in the diary threw me a lifeline, and I've had a slightly springier step ever since.
On Wednesday my mum took me to the ballet at Sadler's Wells- one of my favourite institutions for contemporary dance. I'm not a huge fan of classical ballet, but they seem to champion new and interesting choreography techniques. We went to see 'She Persisted' a show comprising of three pieces, celebrating the craft and choreography of women. The first piece 'Broken Wings' attracted the most press, as it was inspired by the life of Frida Khalo: I expected to love it, because I love Frida's art and what she represents as a strong, determined female figure, but I went away thinking it didn't go far enough to display the depth and multiplicity of her character, which to be fair, is a tall order for a half an hour, purely visual exploration. What it lacked in nuance it made up for in aesthetics, the costume and stage production were totally dreamy, drawing upon Mexican mythological and pagan imagery. A particular highlight were the ten male Frida's wearing traditional dresses and headdresses that acted as fantastical portals into her unique and visionary perception of the world.
The second piece Nora, an adaptation of Ibsen's A Doll's House, appeared flat and trite after the visual feast dished up in the first act. Ibsen "the father of realism" is known for writing plays' which are rather dark, disparaging and often, depressing; which is perhaps why translating the work into the medium of dance, didn't quite work for me.
During the second interval, a team of burly techies wheel huge bins of earth and throw them to the ground, smoothing the peat out with rakes and shovels till it formed a level bed, it was a hypnotising performance in itself and created a confused anticipation as to what was to follow… the lights dimmed and the opening bars of Stravinsky's Rite of Spring filled the auditorium, the dance that followed can't be translated into words, when dance is that good language appears limiting and futile. Electrifying, painful, invigorating, moving and spellbinding. Josephine Ann Endicott, one of the original company from Pina's 1975 performance, has said: 'If you are not exhausted at the end, truly exhausted, then you haven't danced it properly.' The audience leaves exhausted and emotionally spent too, one can only imagine how the dancers must feel physically exerting themselves to such an extent.
Unfortunately She Persisted just had a short run and ended last week, but have a look at Sadler's Wells program here.
I've been fascinated by the choreographer Pina Bausch since I saw the eponymous documentary, Pina directed by Wim Wenders, released soon after her death as a homage to her prowess and defiance and comprising of some of her most famous works. If you haven't seen it, I'd urge you to watch it right away, and find yourself transported to some place you never knew existed, and feel things that ultimately may have been left dormant within your psyche otherwise. In my humble opinion, Pina was one of the greatest disrupters in the visual arts ever to have existed and propelled contemporary dance into an entirely new sphere.
The truest expression of a people is in its dance and in its music. Bodies never lie. - Agnes de Mille
The week before I contracted the dreaded lurgy, I took my mum to the opening of the V&A's new exhibition, Mary Quant as there's an image of her as a teenager in one of Quant's dresses. It's unusual for the V&A to dedicate two exhibitions to the realm of fashion at the same time; the blockbuster Christian Dior exploration has received rave reviews and the Mary Quant doesn't disappoint either. The exhibition highlights why the 1960s has remained a powerful image of freedom and counterculture, in the sense that it was really the first era where the world saw the youth dictating cultural and political discourse. Alongside the likes of Biba and Vidal Sassoon, Mary Quant nearly singlehandedly dictated how a whole generation of women wished to dress and present themselves to the world. It's a testament to Quant's visionary outlook that many of the outfits on show still appear totally modern and wearable today. It was fun going with my mum and hearing how nostalgic it made her feel; she lived outside of London when Mary Quant opened her shop on King's Road, so the journey down to the city was like a pilgrimage to fashion and music mecca. I got talking to a lady in the toilets at the event who told me how Mary had changed the direction of her entire life; she had began training to be a dentist but ended up giving it up to work at the shop, and so a life long friendship with the designer began, with a string of more creative career choices coming about. I guess that's essentially what the myth of the 60s is all about, not capitulating to the life that your parents and society want for you, and forging your own path of joy.
Mary Quant at the V&A continues until the 16th Feb 2020.
Pina (2011) - Official Trailer [HD]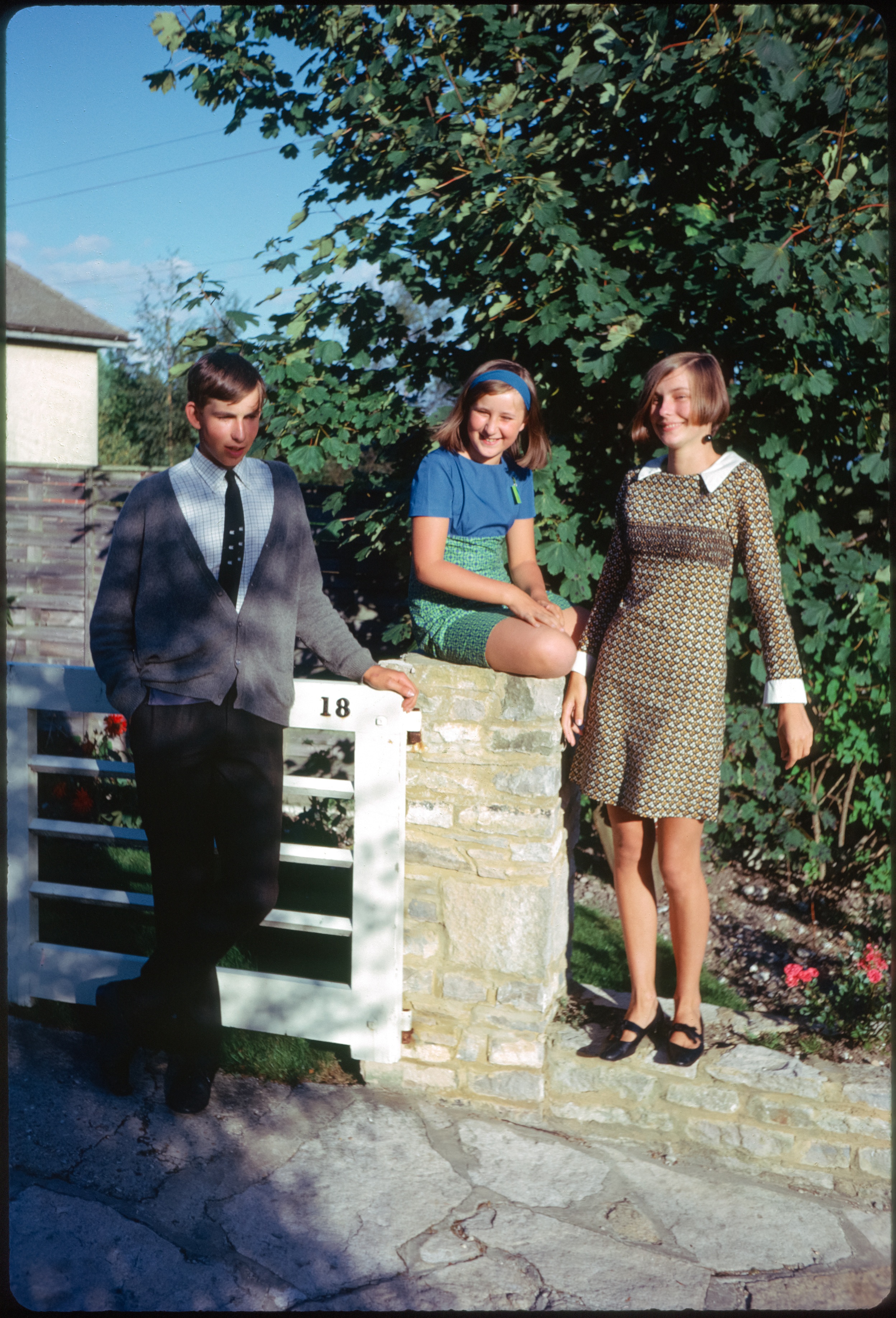 My mum (on the right) in a Mary Quant original
Weekly Musings 15/04/19
Last week we watched with heavy hearts as Notre Dame's tower burnt to oblivion. In recent years Paris has bore many civil hardships, it doesn't deserve the loss of an icon of cultural heritage too- I was left thinking what would a building of such historical standing might say if it could speak; so many people have walked its hallowed halls and found sanctity in it's sacred spaces. Within hours, reports were coming in about the millions of Euros worth of aid pouring in to help rebuild the structure; 2 billion has been raised to date. And unsurprisingly this has caused widespread outrage in itself. Big donators such as the CEO of LVMH pledged £100,000,000, as did chief executive of French oil giant Total, the richest man in Europe pledged twice that amount… The cynic in me wonders whether these titanic figures in luxury, commerce and industry are throwing money at a cause with cultural prestige, in order to appease their insurmountable shame surrounding their own social conscience. One can only imagine what good that sort of money would do if it were to be directed via avenues that had the ability to affect real change with climate, poverty and migration issues; of which France is very much on the frontline.
In the same week the world heard the mounting call for government intervention with our urgent climate change crisis, via the Extinction Rebellion collective who across the globe staged mass peaceful protests. Shutting down Oxford Circus, Waterloo Bridge and Marble Arch, many commuters took to the internet to vent their feelings of inconvenience. Which only goes to highlight how self-involved a species we can be- considering we're standing on the edge of a precipice of nearly inevitable extinction. Unless collectively and en masse: we act now. These protests coincided with a new documentary by David Attenborough airing on the BBC 'Climate Change- The Facts' which was a comprehensive and harrowing look at the cause and effects of the decades of industrialisation we've inflicted upon our natural world. Growing up as a millennial, I can't remember a time when we weren't taught about global warming; an inherited and ever-impending tragedy, which will affect my generation more than any other and has caused conversations amongst my girlfriends and I, questioning whether it's viable, or just to bring children into a world which might not even make it.
Last week I went to see the Don McCullin show at Tate Britain, a word of warning: it isn't for the faint hearted. (And I'm sorry because this is turning out to be not the most positive of posts, but I guess reflecting on the darkness of the world can often bring about pro-activeness) I'd say make sure you go on a day where you feel somewhat emotionally stable to begin with, because by the end of it- if you possess a soul that is- you'll have crumbled, not in a bad way; crumbling suggests a softening of some sort. In our current era of mass media, where the internet displays all sorts of horrors happening across the globe, often having a desensitising effect, there is something in the direct, artistic and brutally honest approach of McCullin's photography that has the ability to stop one in their tracks, invoking empathy rather than an apathetic, depressed inertia.
In this sense, war photography has and always will have currency, as McCullin has said "We cannot, must not be allowed to forget the appalling things we are all capable of doing to our fellow human beings." One can only imagine what trauma the photographer must have put himself through, viewing these atrocities' at such close range. One gets the sense that McCullin identified deeply with his subjects; picturing the lives of others as a means of learning more about himself. His subjects, despite being shot in the most abhorrent circumstances are imbued with dignity, a mutual level of respect that extends to the way in which we view the images. War is the ultimate leveller as it shows us, that essentially the lives we lead are in part dictated by luck; one is simply born with their unfortunate or privileged lot in life. In this sense, his images have a political edge, having the ability to change popular opinion and give a certain sense of justice to the figures he represents, "you go to bring back an image that is going to change people's opinions."
The exhibition is huge and harrowing, walking through it made me realise how little I knew about recent historical events, I felt ashamed acknowledging my lack of awareness of the Cypriot Civil War and for McCullin too, it was a watershed moment: "Cyprus left me with the beginnings of a self knowledge, and the very beginning of what they call empathy. I found I was able to share other people's emotional experiences, live with them silently, transmit them." This quote made me think about where my first feelings of global empathy were garnered from; I remember studying the Vietnam war for GCSE and being shown the image of nine year old, Phan Thi Kim Phuc running naked from her burning village, her clothes burnt off from the napalm attack that had destroyed her home. Some of my innocence was irreparably laid to rest that day, but my vision and feelings of empathy expanded exponentially.
Rather than becoming hardened or cynical from the exposure to such horrors, the last room of the exhibit is dedicated to the ways in which McCullin has attempted to recalibrate through his photographic practice. His still life photography he describes as being 'akin to receiving a transfusion." The glorious and atmospheric images of the British countryside a grounding presence throughout his career: "I dream of this when I'm in battle. I think of misty England."
"So, there is guilt in every direction: guilt because I don't practice religion, guilt because I was able to walk away… that's why I want to photograph landscapes and flowers. I am sentencing myself to peace." The Don McCullin retrospective at the Tate encourages the viewer to examine their personal feelings of guilt, and collective guilt as part of the human species that has the ability to turn a blind eye and disconnect from the ill-fated plight of our brothers and sisters across the globe.
The Don McCullin exhibition continues until the 6th of May at Tate Britain.
Apologies again for harping on about things that aren't altogether that uplifting, but these are the thoughts that have been taking up space in my mind this week. To dismiss the darkness is akin to ignorance. And I'd argue a bit of healthy reflection upon the part one plays in this massive, beautiful and interweaving world is the only way in which any meaningful change can come about…
Weekly Musings 22/04/19
Last week I did the rounds of some of Mayfair's galleries. First up was a trip to David Zwirner to see a small show of one of my favourite ever photographers, William Eggleston. Eggleston was a pioneer in his field and is widely credited with increasing recognition of colour photography as a legitimate artistic medium. His highly saturated photographs of California and the American South in the 1960s and 70s, transform banal scenes into distinctive, often poetic and always dreamy images that eschew any fixed meaning. The show at David Zwirner is dedicated to a series of photographs shot using a two-and-one-quarter-inch-medium-format camera, resulting in images that exist between the registers of portraiture and landscape, dissolving the boundaries between the two producing images that have a monumental, filmic quality. The series speaks to the uniformity of post-war material culture whilst revealing the distinct character and idiosyncrasies of the people and places that populated the American landscape at the time. I'd argue the show doesn't fully display the greatness of Eggleston's eye and talent, which is to be expected from such a small exhibition… and perhaps too many photos of cars for my liking, but one does gain a sense of the atmosphere of the era which to some extent is typified by economic hardship and decline. What it lacks in diversity it makes up for in exhibiting Eggleston's unique sensitivity to the powerful yet diffused light that permeates these areas of the US, which he captures peculiarly and with characteristic magic. As Agnes Sire has said: "The light of the South is explosive, despite being treated [by Eggleston] in a very uncommon manner, as if cleansed of expressionistic shadows."
William Eggleston's 2 1/4 continues at David Zwirner until the 1st of June
Next up I went to the Gagosian to see Gerhard Richter's 'Overpainted Photographs' a series of photographs taken by the artist, which are then abstracted through the application of paint. I'd seen some of these works before- in his retrospective at the Tate and despite their small format found them to be really powerful and intriguing. The theory behind the works attests to Richter's visionary and philosophical way of seeing, "Now there's painting on one side and photography- that is, the picture as such- on the other. Photography has almost no reality; it is almost 100 percent picture. And painting always has reality: you can touch the paint; it has presence; but it always yields a picture… I once took some small photographs and then smeared them with paint. That partly resolves the problem, and it's really good- better than anything I could ever say on the subject."
Richter began painting over photographs in the mid-1980s, when New York Neo-Conceptual artists were engaging with questions of image appropriation and reproduction. At the same time German Neo-Expressionists were focusing on the sheer emotionality of paint. Existing between the two spheres, with these works Richter bridges these two lines of enquiry and probing the tensions that emerge from both schools of thought. Maintaining their state as printed photographs, made with light rather than the artist's hand, yet complicated through the application of paint: which merges photographic reproduction with abstract materiality. The Gagosian presents a series called Museum Visit, taken on a visit to the Tate Modern during the run up to his Panorama show, the photographs capture the flux of visitors throughout a single day and Richter narrates the increasing flow of visitors using different coloured paints. In other series in Overpainted Photographs, the artist likewise obscures and reveals specific details of natural vistas and city streets; attesting to the infinite variations in perception and experience that exist between different people, and from one moment to the next. Reality is to some extent is denied by the medium of photography which by nature is mechanical and finite, but one that Richter reintroduces through his application of paint. In this sense two oppositional aspects of his process- a narrowing-in on the specific and an embracing of ambiguity- are united, and to some extent resolved.
Gerhard Richter's Overpainted Photographs continues until the 8th of June at Gagosian on Davies St.
I then crossed over the street to Gagosian's larger space on Grosvenor Hill to see 'Visions of the Self: Rembrandt and Now.' The show takes its inspiration from the unprecedented and generous lending of Rembrandt's, Self-Portrait with Two Circles, by Kenwood House, as part of an ongoing collaboration with Gagosian and the English Heritage Trust. Rembrandt is widely thought to be the master of portraiture, and self-portraits make up about a tenth of his total artistic output, having made 86 self-portraits in various forms (paintings, etchings and drawings) throughout his career. Rembrandt's portraiture appears vital and modern today and remains an important reference point for contemporary artists due to his scrupulous focus on physiognomy as a clue to revealing individual character, its psychological intensity and due to his unwavering commitment to the notion that self-portraiture is a continual, mutable process, never something fixed. It wasn't until several centuries later where Freud's investigations into the role of the unconscious in human behaviour revealed that the 'self' is not static, but instead evolves and fluctuates with experience and time. Today we tend to take this idea for granted; human identity is relative and expansive, echoing this sense that we all have multiple selves- you only need to scroll through your instagram feed to see a barrage of selfies that are a testament to this notion.
Whilst at the centre of the exhibition sits Rembrandt's impressive and beguiling work, the Gagosian has amassed an incredible array of self-portraits by many of the world's leading contemporary artists to compliment this exploration of 'self.' Stand out works for me were: Gerhard Richter's Hofkirche Dresden, Damien Hirst's With Dead Head, Cindy Sherman's Untitled no.220, Mapplethorpe's Self Portrait and Dora Maar's Portrait de femme. I'm literally beaming with happiness at any show that gives me the opportunity to see a Basquiat and an Egon Schiele up close and in one fell swoop. But the star of the show for me was Jenny Saville's Untitled, which is a new work created directly in response to Rembrandt's self-portrait. Her aggressive and unctuous application of paint, coupled with the muted palette has stuck with me all week; I literally can't stop thinking about it. I probably couldn't rave much more about this gem of a show, which pays its respects to tradition and craft, whilst simultaneously speaks to our contemporary predicament and looks towards the future for identity.
Visions of the Self: Rembrandt and Now, at Gagosian Grosvenor Hill continues until the 18th of May.
Jenny Saville, Untitled, 2019
William Eggleston, Untitled, c. 1977
William Eggleston, Untitled, c. 1977
Gerhard Richter, 11/2/98
Rembrandt, Self-Portrait with Two Circles
Gerhard Richter, Hofkirche Dresden
Damien Hirst, With Dead Head
Cindy Sherman, Untitled no.220
Weekly Musings 29/04/19
Last week I went to the opening of a lovely show, Rarefaction at Art Rooms; an exhibition put on by roaming gallery Ione & Mann. It's a beautiful presentation of abstract works by three different artists; Jana Emburey, Justine Formentelli and Jonathan Kelly- who through their various practices are united in an approach that is intuitive and explorative rather than aligning with any specific stylistic movement or ideological framework. It was refreshing to see a show that isn't ramming convoluted jargon down your throat but, instead lets the artwork speak for itself. After walking around the space I said to Alkistis, one of the co-curators, how calming and soft the colour palette of the entire exhibition felt, which she said was in part purposeful. In our current artistic climate, which is highly sensationalist, often aggressively so, this show felt like a breath of fresh, serenely restorative air. I particularly admired the work of Jana Emburey whose meticulously constructed ink drawings are inspired by the homologous forms found within the natural world; such as aerial photographs of the earth seen from space and the biological configuration of cells viewed under a microscope. The incredible diligence, effort and time involved in creating Emburey's work is instantly discernible- and the artist insists her process becomes a meditative practice in itself.
Rarefaction at Art Rooms continues until the 26th May (11 Eccleston Street, Belgravia, London SW1W 9LX).
I also made a visit to the British Museum's massive Munch retrospective, which despite being shown in possibly the most airless and suffocating space in London left me feeling thoughtful and wistful in a really lovely way. I think Munch's output has unfairly been reduced to the mammoth reputation that's been bequeathed to The Scream and his frazzled state of mind when painting it- unsurprisingly perhaps as it encapsulates a pivotal feeling of fear and anxiety that came about due to encroaching modes of modernization. And it stands the test of time: you'd be hard pressed to find someone that hasn't had a scream moment- when everything just gets a bit too much and it's hard to turn down the outside/internal noise that clouds one's mind.
"I was walking along the road with two friends- the sun was setting- suddenly the sky turned blood red- I paused, feeling exhausted, and leaned on the fence- there was blood and tongues of fire above the blue-black fjord and the city- my friends walked on, and I stood there trembling with anxiety, and I sensed an infinite scream passing through nature."
It seems a fitting time to present a reappraisal of Munch's output, as so much of his work speaks to an intimate understanding of the intricacies of mental health issues and trauma. I was particularly struck and moved by the way in which Munch reflected deeply upon the underpinnings of social and moral conventions and various states of raw human emotions and modes of being- such as love, jealousy, hypocrisy, despair, hysteria anxiety and humanity's fear of death. A contemporary and friend of Ibsen, his work possesses a similar symbolist cynicism.
"[I] want to create, or at least lay the foundations of, an art that gives something to humanity. An art that arrests and engages. An art created of one's innermost heart."
Having had a traumatic upbringing, his childhood was overshadowed by illness, bereavement and an unwavering fear that he'd inherit a mental condition that ran in the family. "The angels of fear, sorrow, and death stood by my side since the day I was born… I would not cast off my illness, because there's much in my art that I owe to it." The death of his mother and favourite sister Sophie early on in his adolescence, may offer some explanation as to his complicated and problematic perception of women and femininity, which would become an ongoing theme in his artwork. Many of Munch's most innovative works reveal his obsession and fear of female power and a sense of suffocation he felt at the hands of it. One of his favourite motifs was to use women's hair as a symbol of entrapment. He had many affairs but fled from marriage and commitment, perhaps due to his fear of heartbreak and the loss that inevitably ensues. Extracts from his journals are just as thought provoking as his art and display his unique way of seeing, poetic voice and depth of thought; I'll leave these with you…
On heartbreak, "And the time he felt love, and the time they had been together until now- lay like a heap of ashes- And she with all the other lovers."
And an accompanying note to Lovers in the Waves: "Moonlight glides across your countenance that [is] full of all the earth's beauty- and grief- Your lips… separate as though in pain- A corpse's smile- For now the chain has been linked which ties generation to generation- As one body we drift out onto a great ocean- On lingering waves that shift colour from deep violet to blood red."
Edvard Munch: love and angst is a must-see if you're in London and continues until July 21st at The British Museum
Edvard Munch, Two Human Beings, The Lonely Ones, 1899
Rarefaction by Ione & Mann installation view
Jana Emburey, Surrounded
Edvard Munch, Woman in Three Stages, 1895
Edvard Munch, Vampire II, 1895/1902
"She had bowed her head over mine- her blood-red hair had entangled me- coiled itself around me like blood-red snakes."
Edvard Munch, Lovers in the Waves, 1896
Weekly Musings 27/05/19
A week and a half ago I tore a ligament in my lower back whilst practising yoga- of all possible, well-intentioned and healthy pursuits! It was unbelievably painful and stifling- but probably an important life lesson about listening to what your body actually needs and craves- often being simplicity, rest and stillness. I'm one of those freaks who actually, genuinely is more than a wee bit addicted to exercise. I love pushing my body to its limits and I get off on the heady intoxication of endorphins mixed with exhaustion; but my body wanted otherwise and that's what it got, because I was bedbound for a few days.
So apologies for the silence on my part, whilst a weekly post was well intentioned, I'm learning life often gets in the way, and sometimes you've just got to submit to the pressures and forces that detract from taking time and space to put pen to paper and connecting the mind with the feeling faculties.
The week before I was crippled I went to see two new shows at Hauser & Wirth, the first by Keith Tyson, 'Life Still' which is loosely based on the art historical genre of still life, but incorporates philosophical, mathematical and mythological constructs, and in doing so challenges the viewer's pre-conceptions of the possibilities of a 'trite' genre, which has a hefty historical precedence. Tyson's work speaks to a contemporary audience by drawing upon the information systems that now surround and bombard our sense faculties, and in doing so, reflects upon our peculiarly modern experience of the world. The artist has referred to paint as a 'programmable material' and has an ongoing interest in computers, coding and data. This fascination with such systems and the effect of data consumption is discernible in the variety of formal languages of painting explored in the exhibition.
"I don't believe in a permanent self or developing an artistic style. Our world is full of intricately connected systems and events. I'm simply trying to work in collaboration with them."
The show is a refreshingly celebratory exploration of the interconnectivity implicit within our current age, highlighting the hybridity and fertile cross-pollination of ideas that has been engendered through technology. The artist's interest in storytelling and mythology is matched by his enthusiasm for technology and the infinite possibilities it brings for cultural exploration. As with most great art though, the theory and ideas surrounding Tyson's work would be superfluous if it weren't for his impressive technical ability and fastidious attention to detail. I've always found beautiful still life's profoundly moving due to the gravitas implied through simple and satisfying arrangements of objects- and Tyson's style of painting is equally captivating; whilst also communicating a thought-provoking discussion about the positives and pitfalls of technology-driven capitalism.
Keith Tyson, Life Still continues until the 7th of September, at Hauser & Wirth.
The other new show at Hauser & Wirth is a retrospective of the Hungarian painter Laszlo Moholy-Nagy (1895-1946), a proto-conceptualist of the Bauhaus school, who continually interrogated the role of the art object and the artist in society. Unintentionally, the two exhibitions speak of similar themes, albeit from two entirely different eras and environments. Moholy-Nagy is well known for advocating and embracing new technologies and modern materials, alongside a utopian optimism for the future of design and society. He believed that art should adapt to the times, reach wide audiences, and reflect constantly changing technologies. Exploring these ideas through the use of industrial tools and materials as a replacement for the highly lauded 'touch' of the artist. The use of geometric forms, spray paint, photomontage and typography reflected the dynamic experience of living in the modern era, which he felt required, a new visual language. Walter Gropius said of Moholy-Nagy "entirely unprejudiced by conventional methods he ventured into ever new experiments with the curiosity of a scientist." The exhibition displays the wide variety of mediums explored by the artist: works on paper, photography and sculpture. His desire to break down medium specificity continues to resonate with contemporary artists in the current age, who are looking towards the future and harnessing new technologies. He praised the camera for imposing "the hygiene of the optical [which will eventually] abolish the pictorial and imaginative association pattern… which has been stamped upon our vision by great individual painters." In this sense technology is seen as a democratizing force within the art world, which is beginning to come to full fruition these days.
Lazlo Moholy-Nagy continues until the 7th September at Hauser & Wirth.
The same week (my back now in full spasm mode) with trepidation I ventured out into the city for the opening of Jake Wood-Evans new show, Legacy and Disorder, at Unit London, and propped myself up against a wall to hear the artist be interviewed by Kathleen Soriano. I've been a long time fan of Jake's work due to his conspicuous reverence for Old Masters, synthesized with a contemporary expressionistic technique that has come to exemplify his stylistic language. Wood-Evans focuses on contextualizing fragmented historical figures within transient and eerily vague spaces, formulated through a process of continually bleaching and staining the canvas until the space is rendered as inchoate, and completely detached from the original. Seeing the art historical canon as a precious bounty of possibility, that can be studied, excavated and re-appropriated in original representations, this show focuses on the work of 18th C British painters, such as Gainsborough, Romney and Lawrence.
The paintings are unnerving- the figures often appearing as faded and defaced, forcing the viewer to fill in what is made absent. This exhuming is perhaps suggestive of the uneasy fantasy of an English ruling class that cannot quite believe its rhetoric and grandeur; the figures are dichotomies in themselves, remaining simultaneously relevant whilst beginning to vanish into a threatening obscurity. The show is really powerful and moving, the people depicted take on a poltergeist quality- an essence or imprint of someone who was once there.
Jake Wood-Evans, Legacy and Disorder continues until the 15th June at Unit London.
Weekly Musings 03/06/19
Nothing says 'summer's here' like the opening of the Royal Academy's Summer Exhibition, one of my favourite British traditions. Now in its 251st year, the show is always a refreshing mix of new and old artistic talent, as well as practicing royal academians. Hung high and thick- as historical precedent calls for- we have to strain our necks and spin round in circles to take it all in. Where else can you see (and buy) the work of titans of the art world like Anselm Keifer, side by side with that of a graduate, fresh out of art school? In this sense the exhibition is a longstanding democratizing force in the British art market, being the world's largest open-submission exhibition. This year's offerings do not disappoint; I'd even go so far as to say that it surpasses the much celebrated curation by Grayson Perry for last year's 250th anniversary show. I won't bore you with my favourite pieces, because that's not really what it's about. The sheer diversity of styles, mediums and themes demand subjective viewing. Last year the RA made the genius decision to set up a bar in the main galleries; so grab a drink, sip and steep yourself in the artistic offerings…
The Summer Exhibition continues at the Royal Academy until the 12th August.
Last week I went to the opening of a new show at Victoria Miro, curated by my friend Katy Hessel @thegreatwomenartists, showcasing the work of three young female artists; Maria Berrio, Caroline Walker and Flora Yukhnovich who rethink tradition genres to touch upon themes of migration, the workplace, and the gendered language of painting. You may remember an interview piece I did with Katy a while back now just before her first show, and since then her position in the art world has truly been consecrated. The opening was teeming with excited people; admittedly many weren't there to see the art but to be sociable- so I'll be returning soon to enjoy a peaceful guided tour with Katy.
Berrio's large-scale works are meticulously crafted from layers of thin Japanese paper. She reflects on cross-cultural connections and global migration seen through the prism of her own history, having grown up in Colombia and now living in Brooklyn. The artist mostly focuses on female subjects who appear to exist in spaces of refuge and safety, colourful utopias, partly inspired by South American folklore, where humans and nature coexist in harmony. Her work also touches on the current political atmosphere in America, such as in Oda a la Esoeranza (Ode to Hope), where female figures appear captive and waiting within an institution-like environment, a comment on the Trump administration's family separation policy.
Caroline Walker's works focuses on intimate portrayals of women at work or in domestic and public spaces. Often caught in unguarded moments, there is an element of voyeurism at play, and as the viewer you feel as if you're interrupting a private moment. There's a sense of intimacy and simultaneous distance conveyed, similar to the feeling when you realise that every individual is working through their own private thoughts conditioned by their own experiences and insecurities. The viewer is encouraged to form a narrative that is only partly hinted at through these snapshot moments, made all the more miraculous through the luminosity that is imbued within Walker's palette. "Rendering visible the often faceless, and voiceless, women behind our image conscious and conspicuous consumerism, complicating the traditional idea of women as subject, while illuminating the overlooked subject of the workplace in contemporary painting."
Flora Yukhnovich is one of my favourite young artists in London at the moment, and we're working on an interview and studio visit, which has been complicated due to her increasingly intense schedule and practice- she's incredibly in demand. Flora's work adopts and reimagines the language of Rococo painting. Inspired by the dynamism of historic works of 18th century artists such as Francois Boucher, Nicholas Lancret and Giovanni Battista Tiepolo, she brings such works into a more consciously feminine and contemporary realm by featuring wisps and swathes of pinks and purples. The remodulated [not sure I understand what this means] works are abstracted via a variation in mark making ranging from delicate flourishes to dramatic and gestural brushstrokes, heightening the rhythmic sensuality that plays throughout her ambitious compositions. "Existing in a constantly fluctuating state between abstraction and figuration, exploring ideas surrounding dualities and multiplicities, transcending gendered painterly traditions while fusing high art with popular culture, and intellect with tradition."
@thegreatwomenartists curated show at Victoria Miro continues until the 27th July, and isn't to be missed!
Have a read back on my interview with Katy here.
I also paid a visit to the opening of Get Up Stand Up Now at Somerset House, which is a huge exhibition celebrating the impact and influence of Black creativity in Britain and beyond. The show is curated by artist Zak Ove and inspired by the work and legacy of his trailblazing father, photographer Horace Ove CBE, taking visitors on a journey through artworks that document and reframe the black experience, through the artistic lens of father and son. The diasporic creative exchange between artists based in the Caribbean, UK and USA is reflected both in the work of his father's generation and that of the contemporary artists that Zak has chosen to feature. The opening was super busy, and the atmosphere electric- it is such a positive sign of the times that an exhibition such as this is occupying such an historic institution, I felt really moved by it all tbh. I'm going to return when it's a bit quieter to write a full review and choose some of my favourite pieces, but it is definitely, definitely worth a visit.
Get Up Stand Up Now continues at Somerset House until the 15th September
María Berrío Night Song, 2019 (detail) Collage with Japanese paper and watercolour paint 152.4 x 121.9 cm 60 x 48 in © Maria Berrio Courtesy the artist and Victoria Miro, London/Venice
Caroline Walker, Pattern Cutting, 2018
Flora Yukhnovich If All the World Were Jell-O, 2019 Oil on linen 180 x 250 cm © Flora Yukhnovich Courtesy the artist and Victoria Miro, London/Venice and Parafin London
VICTOR EKPUK, THE PHILOSOPHER (2018) Powder coated steel, SHRINE TO WISDOM (2019) Mixed media installation
Campbell Addy, Engender, 2019